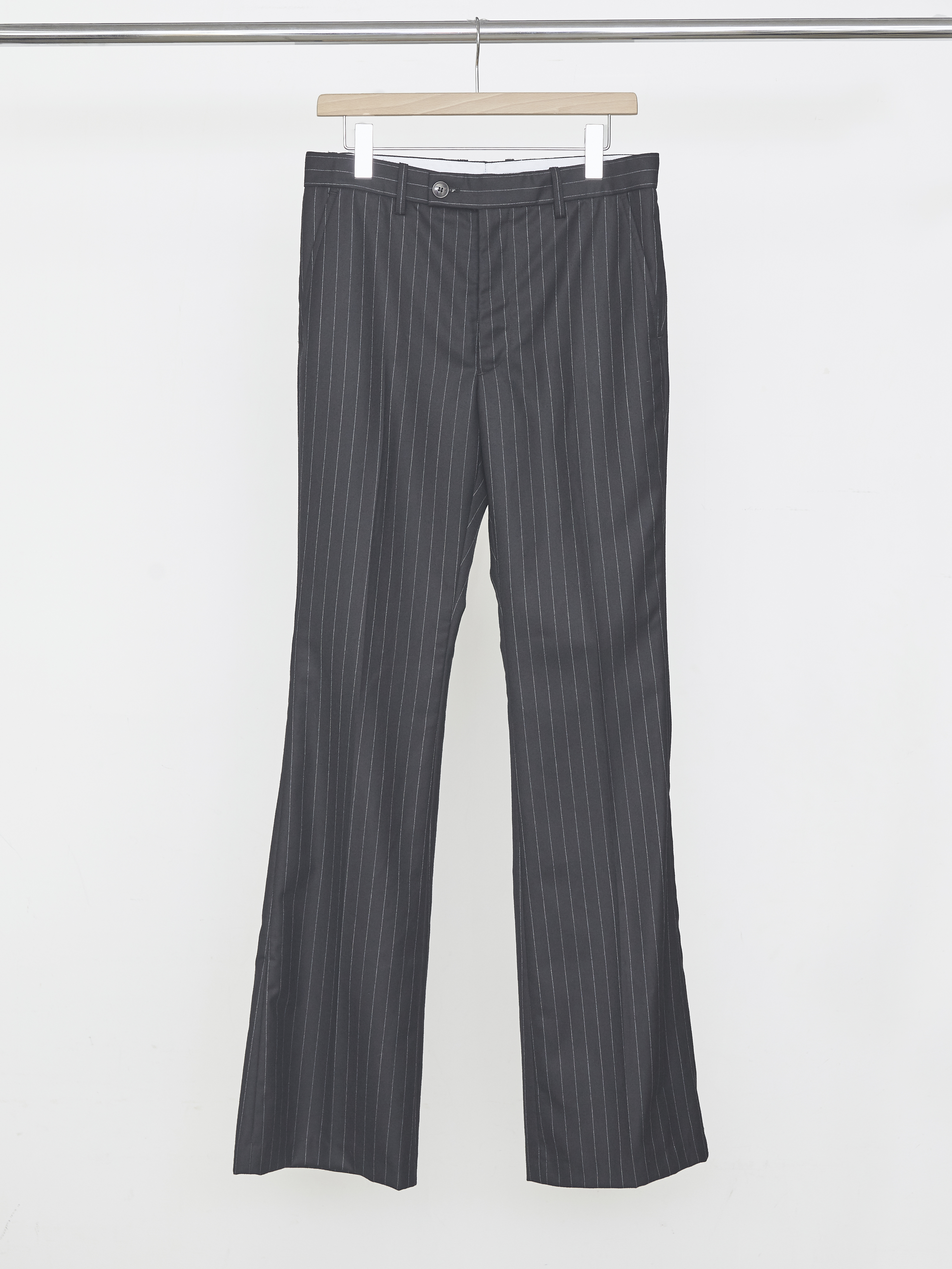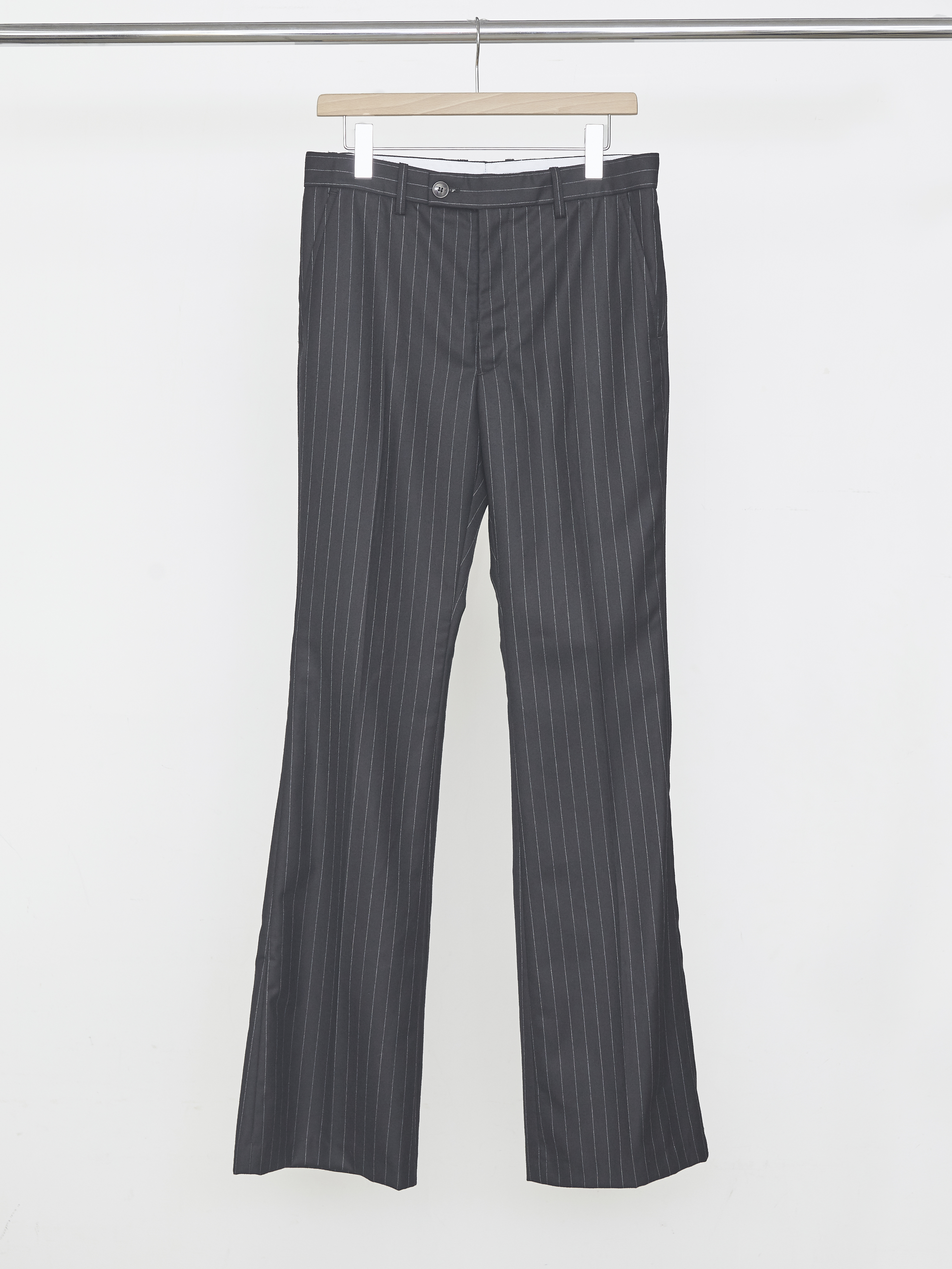 細番手のウールを使用したオリジナルテキスタイルを使用しています。
ストレートより少し裾が広いフルレングスのセミフレアシルエットです。
商品コード:AL20W-PT03
サイズ:
2:W81.2m、H97.6cm、股上22cm、渡り32.1cm、股下80cm、裾幅25.3cm
3:W84cm、H100.6cm、股上22.5cm、渡り33cm、股下82cm、裾幅25.8cm

カラー:STRIPE
素材:表地 WOOL 100% 裏地 CUPRA 100%

原産国:Made in Japan
*Tax included.
*Additional shipping charges may apply, See detail..

About shipping fees
The shipping fee for this item varies by the shipping method.
Customers can choose the shipping method at time of purchase.
*Japan domestic shipping fees for purchases over 10,000JPY will be free.